The goal was to create a short, interactive experience about marine litter for the Madeira Whale Museum located in Caniçal, Portugal. 
Eco-Marino is a fun free-roaming underwater experience built in the Unity Game Engine, and it allows three guests to act as an underwater cleaning team. Using a wheel, guests control a submarine to clean and explore the ocean floor. Litter is picked up using the two joysticks, which controls the left and right arms of thesubmarine. Sea creatures are caught in the litter, requiring guests to work together to remove the trash and free the animals.
For this project, I was Lead Game/Experience Designer.  I designed the core gameplay mechanics and overall experience, prepared interaction maps to illustrate an "ideal" experience scenario, designed, built and assisted in lighting the underwater landscape, as well as scripted animal spawn points.   
Originally we had an open world design. Upon feedback, we determined that the game map was too large and hard for players to navigate. To mitigate these problems, we created corridors to indirectly guide the player to the next location. Utilizing branching paths gives players a feeling of choice and agency. Arrows and warning signs are located throughout the map to point guests in the right direction.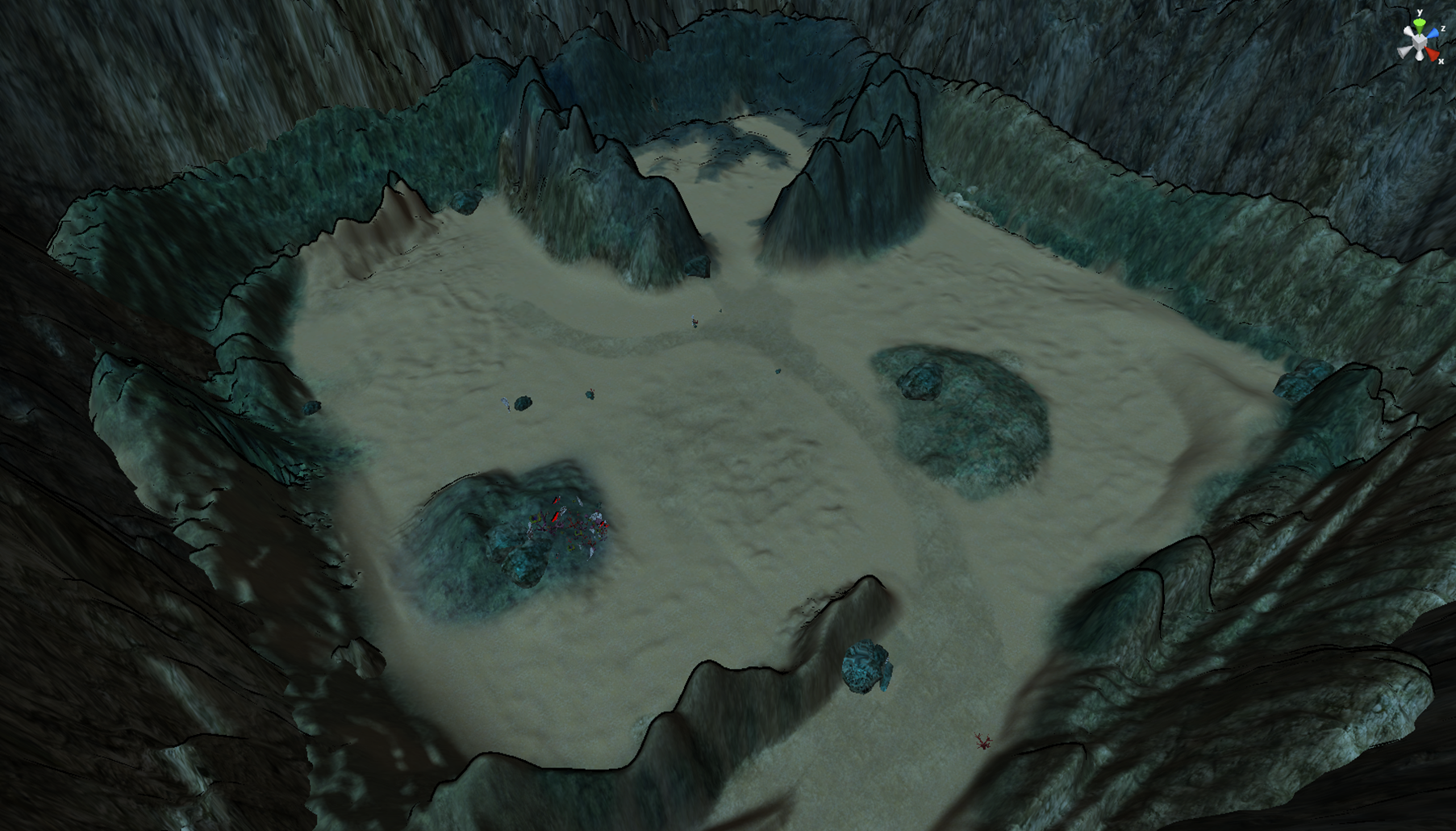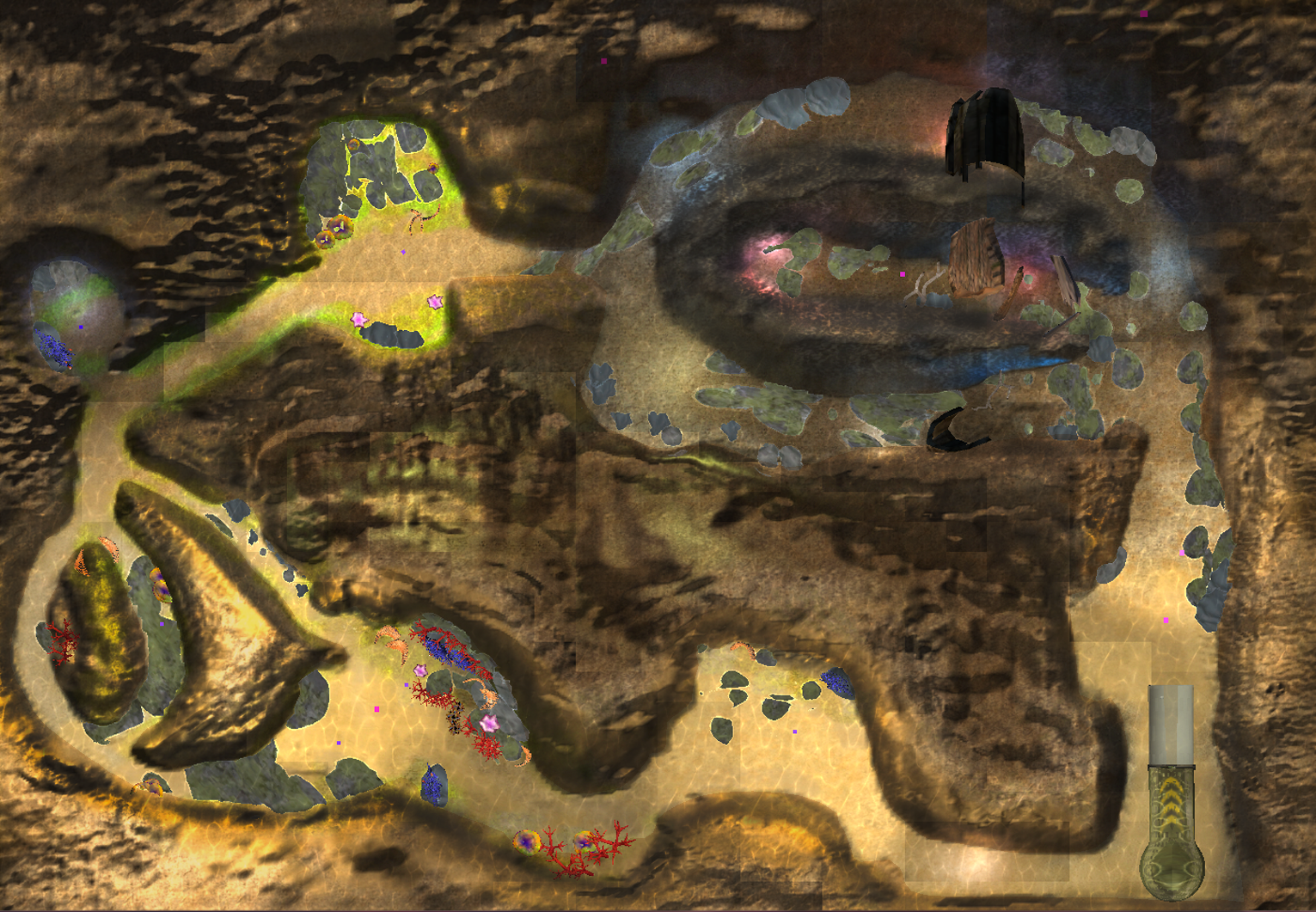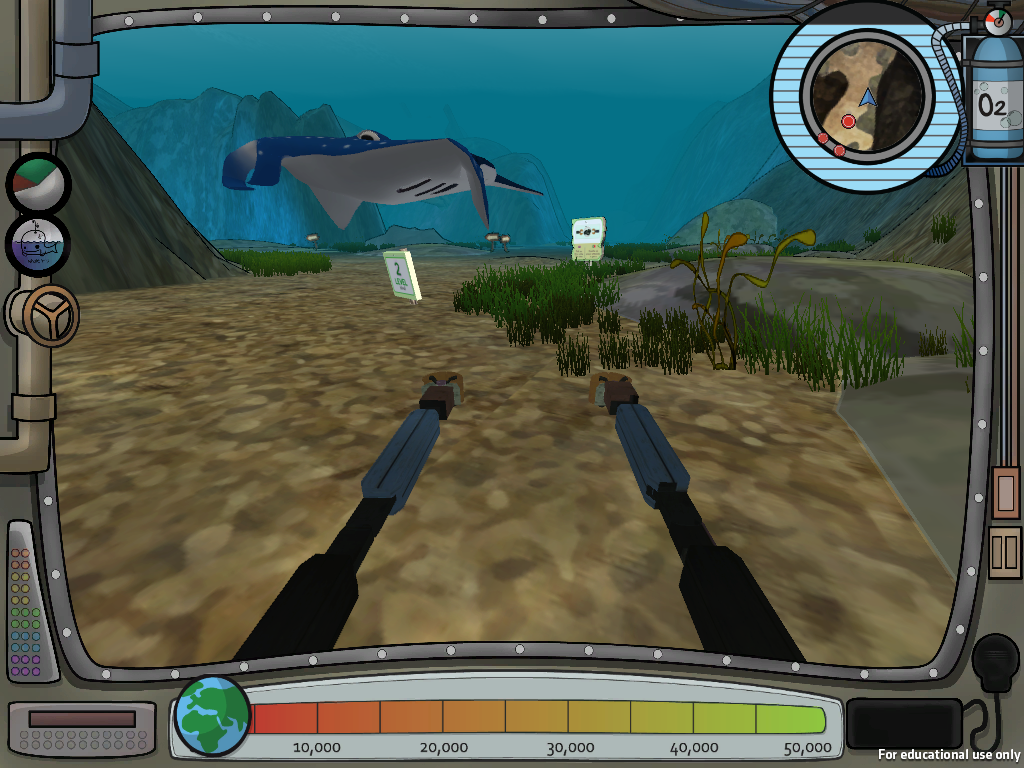 Eco-Marino has three missions which are complete 
once 80% of the trash has been collected.  At the end of each mission, guests are shown the total trash decomposition years saved and the total trash collected.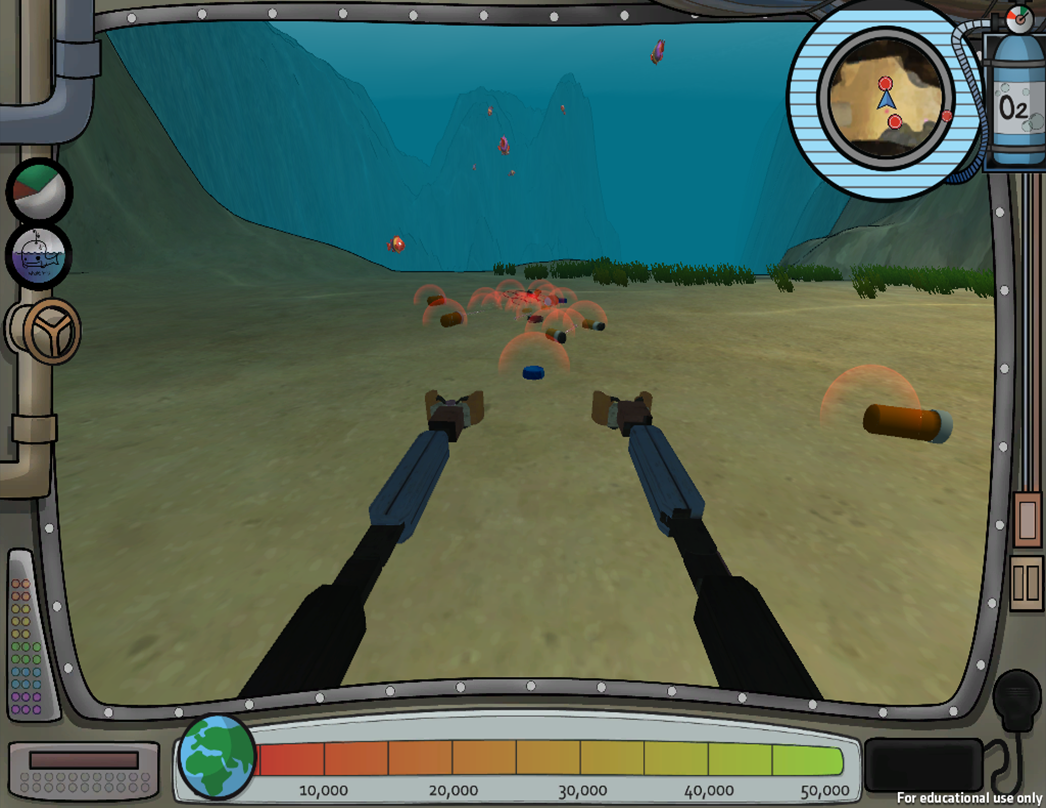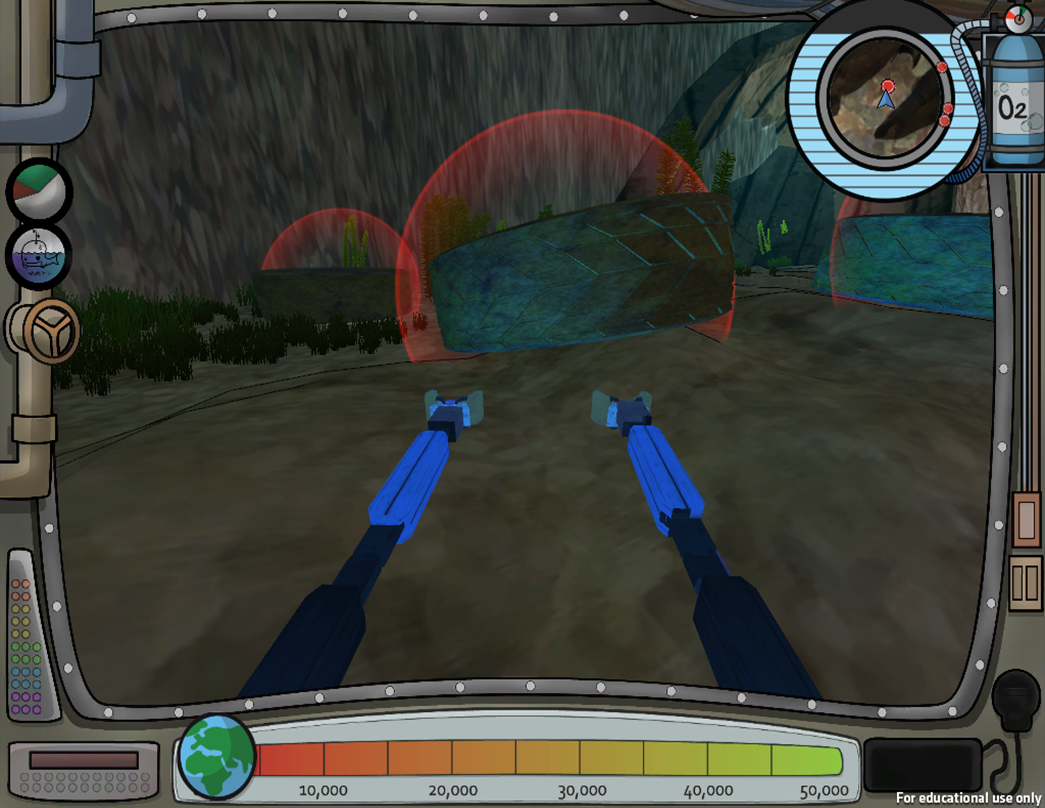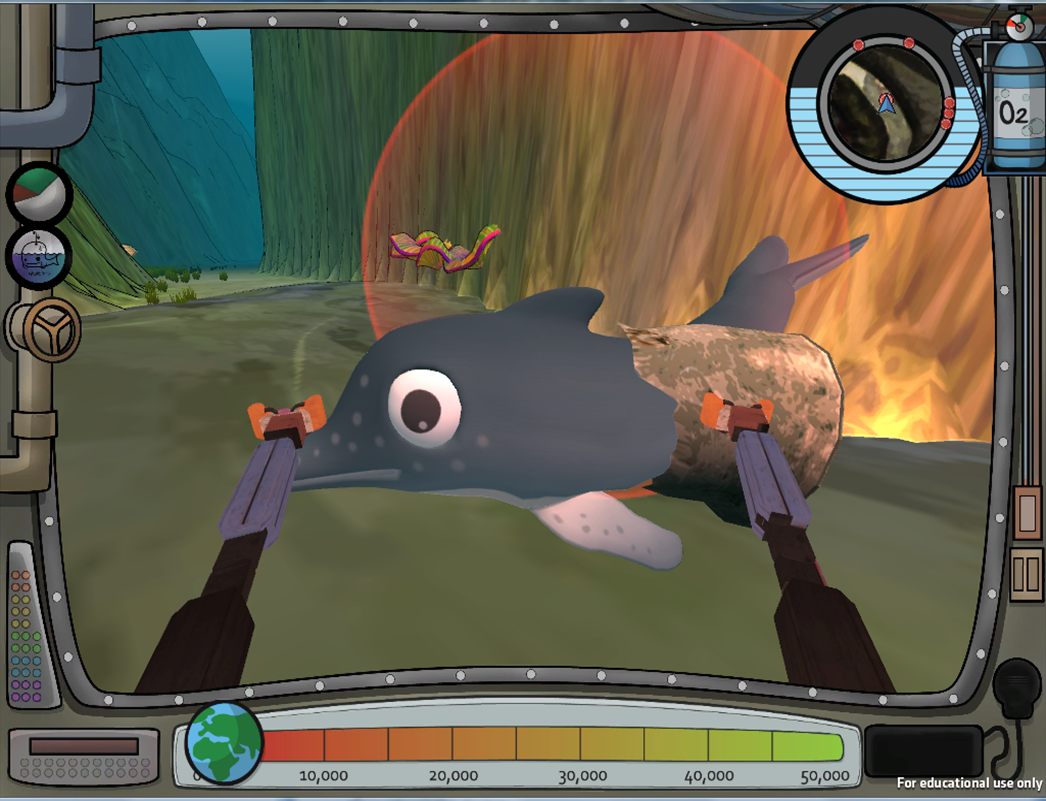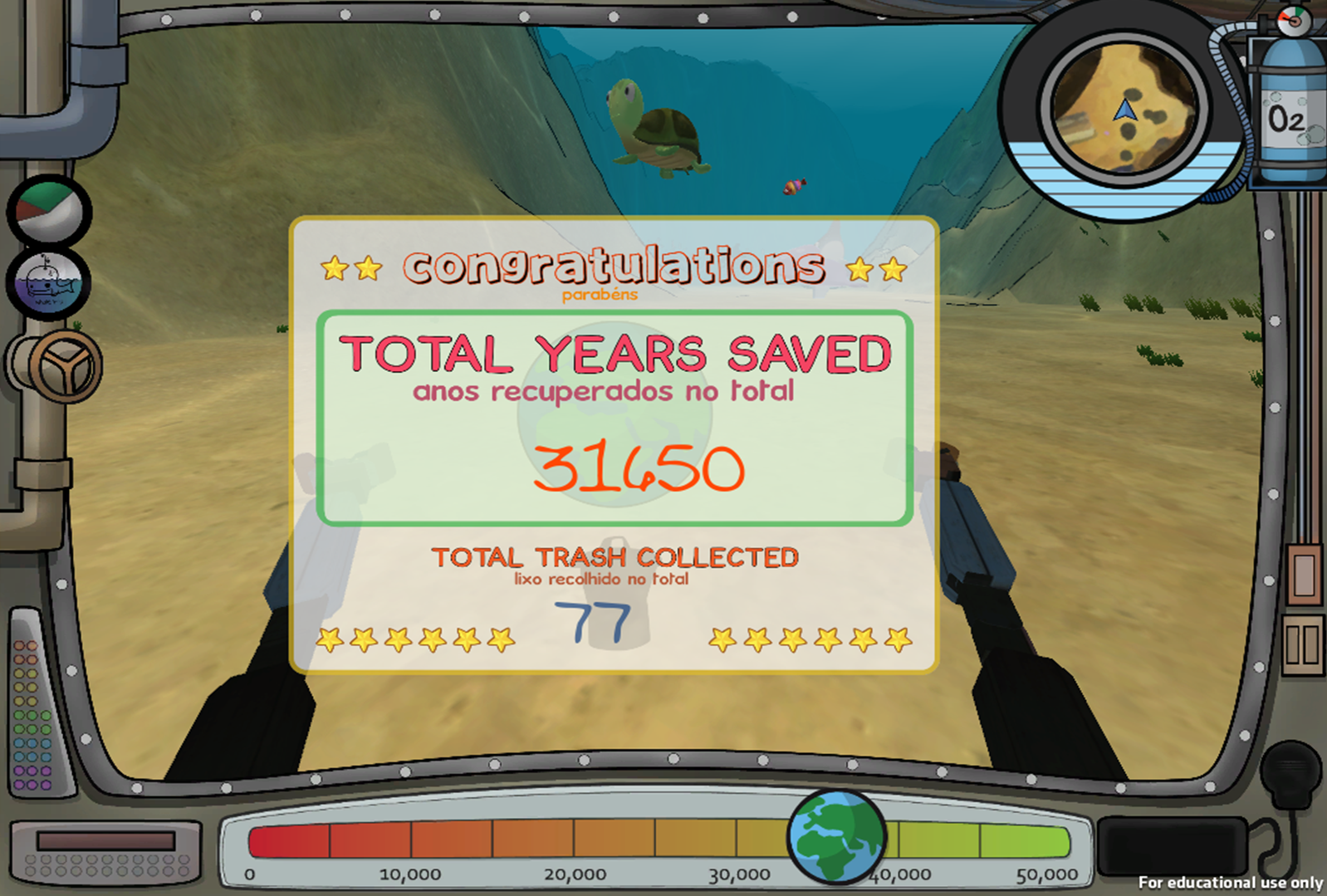 For the design of the GUI, we minimized elements to give the player the most viewing space. We also the cartoon-ish charm of old submarine with pipes, knobs and gauges, and speaker.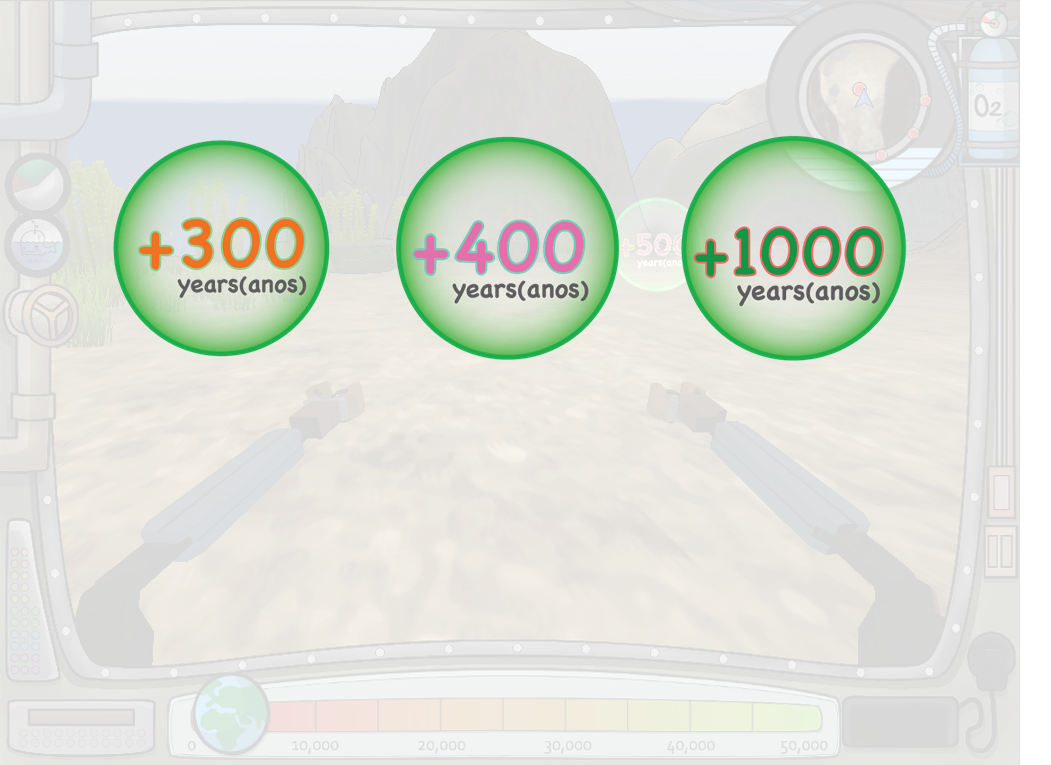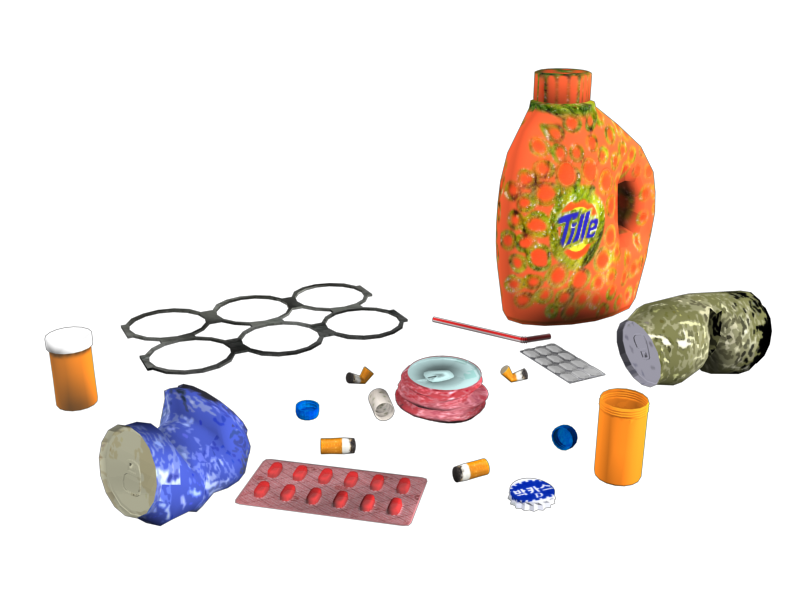 Eco-Marino on Opening Day 
The launching of Eco-Marino on May 18th, 2012. The presentation was led by the Museum Director Luis Freitas, Mayor of Canical Joao Gomes, Director of M-ITI Nuno Nunes, Director of MET Monchu Chen. Approximately 50 peopleattended the presentation.